Written by
jimmyb
on December 24, 2013 @ 4:24 pm
A very Happy Holidays!! from us to you! I hope everyone has a really awesome holiday season and that Santa brings us all some great video games as well as that we all get to take a break from work, or school and get some gaming in!
That said, what's everyone playing this holiday season? What new games or consoles did you get? Did anyone gift video games or anything related?
Thank you everyone for making MyVideoGameList what it is today. Without everyone this site would literally just be me (and maybe a spam bot or two). It's really nice to meet and make some new friends and to have people add in their own ideas (things I'd never think of). We'll be ramping up development come the new year (I know things have slowed down a bit), I personally had to take a small break to catch up on some other things and put together a plan of attack for our next round of coding for the site.
Enjoy your holidays, enjoy some good food and some good gaming.
4 comments
---
Written by
jimmyb
on December 05, 2013 @ 6:52 pm
Hello my fellow gamers!
We've been busy working on the site and adding new features, fixing broken features and bugs and brainstorming lots of new ideas. At this time we've also built up our team and added a dedicated group of people who will be responsible for getting the games you request into our database! Our Game Submission team is led by Gibari. If you can't find a game you want on your list, use our Game Request forums to make a request and our team members will be happy to assist you.
We've also added another developer (welcome to the team CyanBalloon) to the team so expect to see lots of new features and site improvements soon! CyanBalloon specializes in Javascript, CSS, AJAX, PHP and MySQL.
Our social media presence is also growing thanks to Savvyhearts. Feel free to follow us on Facebook, Twitter or Instagram. In the near future we'll be running contests which involve winning games, gaming peripherals, Xbox LIVE or Playstation PLUS subscription cards, and more!
We've added some new fields for game profiles, including the Australian release date, and game ratings from organizations like ERSB, PEGI, CERO, etc...please note since these are new many games won't show these right now, but we'll be going through the games in our database and adding this information over time.
Users can now write reviews and read reviews from other gamers. You can go to a game profile page and click on the Write a Review link to write your own review.
Over the next couple weeks we'll be refining our game platform listing as well as our genres listing. We're also working on allowing users to create and manage their own groups, allowing sortable lists, designing a better and more advanced search engine for games, designing a notification system (for example, getting an email when someone comments on your profile, or when someone adds you as a friend, etc etc...), allowing users to show a list of consoles they own on their profile, allowing users to show off their own personal feed (think of the /myfeed/username page but public), as well as other small features around the site.
I really hope everyone is enjoying the site. Thank you everyone for checking it out and playing around with it. I hope you've all made some new friends and most of all found the site useful.
Happy Holidays to all from the MyVideoGameList.com team!
0 comments
---
Written by
jimmyb
on November 22, 2013 @ 1:05 am
We just got home from a little adventure. We hadn't pre-ordered the Xbox One, and had instead hoped that we'd be able to find one at our local Gamestop or the Microsoft Store. The first Gamestop we checked out didn't have any consoles left so we called the Microsoft Store (since we didn't want to make the trip all the way out to the store, we figured calling would be a good idea) to see if they would have any extra units. The guy confirmed they did have extra units but wouldn't be able guarantee us getting one. We had also heard there was already ~300 people at the store.
We then remembered the Best Buy across the street from the Gamestop and we noticed a line there so we decided to at least swing by. They had two lines formed, one for the pre-order people, and one for people who, like us, were hoping to score one of their extra units.
We queued up and a couple minutes later one of the Best Buy employees came over to tell us and the person in-front of us that we were the last 2 people who'd be getting one. It was around 10pm by then.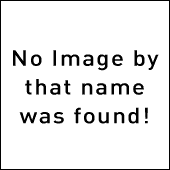 By 11pm or so they were letting us into the store to pay for the console and any extra goodies we wanted (controllers, a LIVE subscription, games, etc...). We ended up hanging out for about an hour, I headed over to the comfy chairs in the Magnolia section/store to wait it out.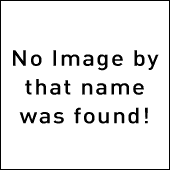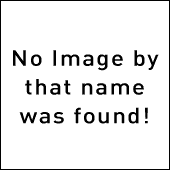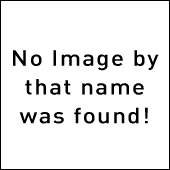 Finally, at about 12:15am we snagged our console and headed back home. A successful adventure if we may say so!!
Did anyone else get their hands on an Xbox One, or even better yet, how many people got the Day One edition?
2 comments
---
Written by
jimmyb
on November 11, 2013 @ 2:03 pm
Today I bring you our friending feature. This allows you to create a friends list of up to 200 friends. Simply visit your friends profile, and click on the '+' symbol to add them as a friend. You can view your friends list, by going to your profile page and clicking on the 'Friends' tab. You can also use this page to delete people from your friends list. I've done some thorough testing however something(s) may not work 100% correctly. If you come across a bug with this new feature please let me know via the forums! Enjoy!
0 comments
---
Written by
jimmyb
on November 10, 2013 @ 7:15 pm
Hello Gamers!
We're looking for a few people to join our team as game submitters! This involves adding games into our database as requested by our users as well as where you see need. This job involves monitoring the game request forum and following up to get the game added into our database. If you're interested, we ask that you have had previously submitted games to our database of which you can provide examples of. Why?
Because previously we were getting a lot of poorly done submissions, submissions that did not follow our submission guidelines. You must be willing to follow our policies and procedures for adding games to our database so that we can maintain a high quality website. The games (after our wonderful users) are the heart and soul of this website, so it's very important that each game be added with all the proper information and in a standard format.
If you're interested and you feel that you would be up to the task please leave a comment with some games which you had previously added to our site so we can review them. We're looking for about 2-4 people to fill this position and join our team.
If there's any questions about what this job entails (I may have left something out that you must know) please leave a comment!
Thank you everyone, and I'm looking forward to having more people on board!
13 comments
---
Written by
jimmyb
on November 08, 2013 @ 7:02 pm
Hi Gamers!
Happy Friday! I hope everyone had a fantastic week and are looking forward to the weekend! Today I worked on closing a bunch of old and outstanding issues we had. I did push a bunch of updates to the site, so if anything is broken please let me know (via a thread in the support forums). There were several back-end changes to favorites and wish lists.
Writing reviews for games should be working properly now. I added some back-end code there as well as some front-end code for making sure the review score on the game was submitted properly. I've got a couple things to finish for the administrative end of things, but submitting your game reviews should be working now!
You can now remove your own comments you've left on game profiles.
Usernames should now show in color per the level/title you are on the site. For example, game submitters will show in an orange color, MvP/Donators will show in a nice lime green color, site and content administrators will show as maroon, game database administrators show as green, etc...This coloring will show anywhere a username is displayed, such as the forums, game profiles (in comments) in user profiles (in comments) in the gamer feed and more.
Your status on your profile is now linked with your chat status. I did have to reset everyones status and I apologize for this. You can update it now though to whatever you'd like.
I'm really hoping by the end of this month I can fully push our a friends module and groups module which would allow you to add your friends to a friends list and create and join groups.
If anyone see's any bugs with these new features please let me know (or any bugs for that matter).
Have a great weekend everyone! I'll be catching up some Call of Duty: Ghosts and Pokémon X!
3 comments
---
Written by
jimmyb
on November 05, 2013 @ 5:27 pm
I always get excited around the time of new console releases. I think I really started following things when the Playstation 2 and Nintendo 64 came out. I would be checking through the usual gaming magazines, PSM, Nintendo Power, EGM, etc...I'd be following E3 each year like a hawk.
Well, it's that time again and this generation is giving us the Xbox One and the Playstation 4? Should I count the Nintendo Wii U as well? Regardless, I think we're going to be seeing a lot of really cool games and ideas coming from all of these consoles. I've read and I'm sure you've all read the countless articles about the new consoles so I won't bore you with specs and game lists and such, but I do ask, has anyone pre-ordered any of the next generation consoles? Did you get any games to go along with them, and if so what?
I myself have not pre-ordered either console (yet I managed to snag a Limited Edition copy of Call of Duty: Ghosts for Xbox One). I think I'll end up getting both the Xbox One and Playstation 4, I am going to try to get my hands on them between launch day and Christmas. I'd love to know what everyone thinks of the new consoles and what games they're looking forward too!
I'm looking forward to Watch Dogs, Titanfall, Final Fantasy (??), and hopefully a Legend of Zelda game for Wii U.
I'll be giving some more updates about MyVideoGameList in my next posting I hope! Thank you everyone for joining the site and reporting bugs, it definitely helps me a lot!
2 comments
---
Written by
jimmyb
on October 31, 2013 @ 7:52 pm
Happy Halloween gamers! I hope everyone is enjoying their candy and getting some gaming in tonight. How many of you dressed up this year? What did you dress up as? I think the last time I went trick or tricking I went as Darth Vader. We've got a bunch of kiddies coming to the house with lots of neat costumes. I think I've already gained 5lbs by stealing candies from the bucket, oops!
Tonight, I think we'll play a little Resident Evil 1 for old times sake, and the sake of playing a decent survival-horror game! Either that or I'll try to start in on Dead Space 3, any of you play it?
We hope everyone enjoys the rest of their Halloween night! BOO!
0 comments
---
Written by
jimmyb
on October 19, 2013 @ 8:00 pm
Hi my wonderful gamer friends!
I've been really hard at work since August or so, coding away at the new version of MyVideoGameList. This serves as an official announcement of our version 2.0 launch. All the features from the previous website should be included on the new version along with a couple new features as well! I've also got some new features planned such as friend adding, and the ability to create and join groups. We've also added several new fields to game profiles such as multiple regions for release dates, music composers and a field for the official website if one exists. We also added the Gameboy Advance platform.
As this is the beta launch I do expect there to be some bugs and broken things and it would be greatly appreciated if you'd all help me by reporting the bugs you catch in the forums.
We're also planning on checking through every game we have (which is over 4500 games) and making sure they all have the appropriate box art, release dates, set to the correct platform, etc...
I really hope you all enjoy the new site, it's been a lot of work, but I think it's come out really well! Don't spend too much time on it though, there's so many games to be played!
4 comments
---
Written by
jimmyb
on October 05, 2013 @ 9:38 pm
Hi everyone. I know it's been a little bit since I've last updated you all. I've been hard at work on the new version of MyVideoGameList. Things are really coming along, and most of the core components have been migrated into the new site. I'm really hoping by October 15th, I can roll out a version which everyone can try out and submit feedback and issues on. My hope is that I can roll out a mostly finalized version by October 31st.
I believe it's also worth mentioning I have a new helper (maybe you've already noticed games being added into the database in a much more timely fashion). ZeroPhoenix has been working with me for a couple weeks now, and we're been drafting up submission guidelines, site usage guidelines, and other cool things we want to bring to the site. She's doing an awesome job, so give her some thanks.
I hope everyone is well, and enjoying their games, I've got to get some more coding done, so I'll let you all get back to your gaming!
0 comments
---