Written by
jimmyb
on June 20, 2014 @ 11:26 am
Today we've implemented a new password policy and security measures. As such, it will require you to update or reset your account password. Please read the following message as it's VERY important!
If you're currently logged in then please go to your Edit Profile page and click on the Password tab. From here you can set a new password.
If you're NOT currently logged in you will need to use our Forgot Password function to reset your password.
If you're having issues resetting your password or logging in after you've reset your password please submit a support ticket - [email protected]
0 comments
---
Written by
jimmyb
on June 18, 2014 @ 6:07 am
Hi Gamers,
We've got an extra $20 Playstation Store credit laying around. I figured we should put it up for grabs for one lucky person! All you need to do is head on over to our Facebook or Twitter and share/like or re-tweet our give-away status/tweet to be entered to win.
We'll give everyone until Saturday - June, 21, 2014 11:59:59 CST to enter.
Good luck!
* Please note this code is for gamers with a USA PSN account only.
1 comment
---
Written by
morgan
on June 01, 2014 @ 1:43 pm
Hello everyone!
I write you all today to reach out and see if anyone would be interested in joining our team.
We're looking for everything from Game Submitters to Site/Content Moderators and even Game Database Administrators. If you're interested, have a look at our jobs page. You can find out more about each job, and what each job entails. If anything looks interesting or you have any questions please shoot us an email, [email protected]!
We look forward to hearing from you!
0 comments
---
Written by
jimmyb
on May 23, 2014 @ 5:29 pm
Hi Gamers,
Happy Memorial Day weekend! I've been busy working on squishing any bugs I'm finding as well as fixing the user registration process. For anyone who's been trying to register an account over the last few days, you've probably noticed it hasn't worked right. All issues with new user registration should be ironed out at this point though.
I've also added in the ability to remove comments you've added to game profile pages, comments on your profile page, and remove friends from your friends list. You can also now once again add new friends (just visit their profile page and click the 'Add Friend' link).
We've also started work on our new FAQs page. Feel free to submit any ideas for new FAQs or questions which may be useful for other users.
There's still much work to be done, but the majority of the bugs and issues should be resolved at this point. Next up will be making sure everything behind the scenes is being handled properly by the code as well as cleaning up any remaining bugs and issues. If anyone see any problems or bugs please don't hesitate to report them via the support forums!
Have a great and safe weekend everyone!
0 comments
---
Written by
jimmyb
on May 21, 2014 @ 3:11 pm
Today we've gone ahead and updated the main site. Thanks to everyone who helped us test out some new features and helped us squish some bugs. We've still got a fair amount of work to complete, but we'll be working hard to get everything just right over the next few days and weeks. Please continue to report any issues you see to us via [email protected].
Currently the forums likely won't be working correctly, this is one of our top priorities to get working again. The chat bar is also not working, and we're still deciding on whether or not to bring it back.
We hope everyone enjoys this new update!
0 comments
---
Written by
jimmyb
on May 20, 2014 @ 5:33 pm
Hello Gamers!
We invite everyone to check out the new MyVideoGameList.com and to help us test out and squish bugs on the new site. Anyone (and everyone) who is interested please use http://dev.myvideogamelist.com.
Currently all features previously implemented should still be working. We ask that everyone helping us test the new site, report any issues they've found by emailing us at [email protected] with what the issue is, and how we can replicate the problem.
Currently NOT implemented in the new site is the chat bar (that usually appears at the bottom of the site) and the forums. We'll be working on re-theming and updating the forums over the next couple weeks.
So go ahead, give the new site a shot, try everything you possibly can out, and see what works and what isn't working right. Every bug we can squish will only help us become better! Thank you everyone for being such an awesome community!
1 comment
---
Written by
jimmyb
on April 17, 2014 @ 12:12 pm
Hi Gamers,
In the past 24 hours we've had about 23 hours of downtime. It appears our host experienced an issue with their core router(s) which affected thousands of websites. After having multiple multi-hour downtimes with this host we've decided it's time to move on to a company that doesn't suck. At this time, we've migrated everything over to our new host. Please note that you may need to clear your web browsers cache/cookies and possibly DNS if you're seeing anything funky.
DNS should be completely propagated within 48 hours so if anyone is still having issues please let us know -- [email protected].
We appreciate everyones patience and understanding whilst we went through this downtime and during the migration to a new host.
0 comments
---
Written by
jimmyb
on December 24, 2013 @ 4:24 pm
A very Happy Holidays!! from us to you! I hope everyone has a really awesome holiday season and that Santa brings us all some great video games as well as that we all get to take a break from work, or school and get some gaming in!
That said, what's everyone playing this holiday season? What new games or consoles did you get? Did anyone gift video games or anything related?
Thank you everyone for making MyVideoGameList what it is today. Without everyone this site would literally just be me (and maybe a spam bot or two). It's really nice to meet and make some new friends and to have people add in their own ideas (things I'd never think of). We'll be ramping up development come the new year (I know things have slowed down a bit), I personally had to take a small break to catch up on some other things and put together a plan of attack for our next round of coding for the site.
Enjoy your holidays, enjoy some good food and some good gaming.
4 comments
---
Written by
jimmyb
on December 05, 2013 @ 6:52 pm
Hello my fellow gamers!
We've been busy working on the site and adding new features, fixing broken features and bugs and brainstorming lots of new ideas. At this time we've also built up our team and added a dedicated group of people who will be responsible for getting the games you request into our database! Our Game Submission team is led by Gibari. If you can't find a game you want on your list, use our Game Request forums to make a request and our team members will be happy to assist you.
We've also added another developer (welcome to the team CyanBalloon) to the team so expect to see lots of new features and site improvements soon! CyanBalloon specializes in Javascript, CSS, AJAX, PHP and MySQL.
Our social media presence is also growing thanks to Savvyhearts. Feel free to follow us on Facebook, Twitter or Instagram. In the near future we'll be running contests which involve winning games, gaming peripherals, Xbox LIVE or Playstation PLUS subscription cards, and more!
We've added some new fields for game profiles, including the Australian release date, and game ratings from organizations like ERSB, PEGI, CERO, etc...please note since these are new many games won't show these right now, but we'll be going through the games in our database and adding this information over time.
Users can now write reviews and read reviews from other gamers. You can go to a game profile page and click on the Write a Review link to write your own review.
Over the next couple weeks we'll be refining our game platform listing as well as our genres listing. We're also working on allowing users to create and manage their own groups, allowing sortable lists, designing a better and more advanced search engine for games, designing a notification system (for example, getting an email when someone comments on your profile, or when someone adds you as a friend, etc etc...), allowing users to show a list of consoles they own on their profile, allowing users to show off their own personal feed (think of the /myfeed/username page but public), as well as other small features around the site.
I really hope everyone is enjoying the site. Thank you everyone for checking it out and playing around with it. I hope you've all made some new friends and most of all found the site useful.
Happy Holidays to all from the MyVideoGameList.com team!
0 comments
---
Written by
jimmyb
on November 22, 2013 @ 1:05 am
We just got home from a little adventure. We hadn't pre-ordered the Xbox One, and had instead hoped that we'd be able to find one at our local Gamestop or the Microsoft Store. The first Gamestop we checked out didn't have any consoles left so we called the Microsoft Store (since we didn't want to make the trip all the way out to the store, we figured calling would be a good idea) to see if they would have any extra units. The guy confirmed they did have extra units but wouldn't be able guarantee us getting one. We had also heard there was already ~300 people at the store.
We then remembered the Best Buy across the street from the Gamestop and we noticed a line there so we decided to at least swing by. They had two lines formed, one for the pre-order people, and one for people who, like us, were hoping to score one of their extra units.
We queued up and a couple minutes later one of the Best Buy employees came over to tell us and the person in-front of us that we were the last 2 people who'd be getting one. It was around 10pm by then.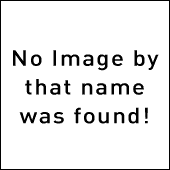 By 11pm or so they were letting us into the store to pay for the console and any extra goodies we wanted (controllers, a LIVE subscription, games, etc...). We ended up hanging out for about an hour, I headed over to the comfy chairs in the Magnolia section/store to wait it out.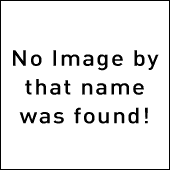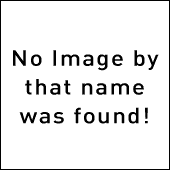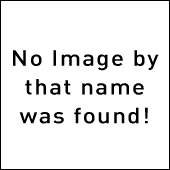 Finally, at about 12:15am we snagged our console and headed back home. A successful adventure if we may say so!!
Did anyone else get their hands on an Xbox One, or even better yet, how many people got the Day One edition?
2 comments
---